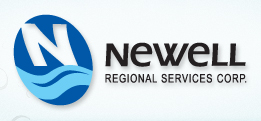 Office Hours: 08:30 a.m.-4:30 p.m. Monday to Friday (403) 794-4000
After Hours Emergency: (403) 633-0706

About the NRSC

Newell Regional Services Corporation was established on October 27, 2008, subject to a Minister of Municipal Affairs order. The order was received on January 12, 2009; thus legalizing the Municipal Controlled Corporation of Newell Regional Services.

With the establishment of the Corporation we could now move ahead into building the Corporation.

Finding an insurance provider to purchasing paper and pencils; from purchasing an accounting system to researching a benefits provider. These tasks were all required in order to become a functioning Corporation. Policies and procedures had to be developed, accounting systems put into place, procedures established and a plan for the work that was to be performed had to be identified. Those were just a few of the many tasks that had to be accomplished.

By December 31, 2009, everything was ready for Newell Regional Services Corporation to walk on its own. The City of Brooks has been instrumental in providing funds and services in order to bridge the gap, and all Council, Administration and City staff deserves a round of applause for stepping up to the "water tap".

Without the City of Brooks support, NRSC would not be in the position it is today.

Newell Regional Services is meeting all lawful Corporate requirements of both the MGA and Business Incorporations Act. We have Board of Directors approved policies and procedures in place and are in the development stage of many more.

Next steps will be finalizing budgets and working towards establishing an effective water rate. In the next year we anticipate a 5 year strategic plan to be developed and approved by the Board of Directors, as a guideline for operating, maintaining and searching for a balanced and efficient budget.

Newell Regional Services Corporation
P.O. Box 638,
Brooks, AB, Canada
T1R 1B6

Telephone (403) 794-4000
Fax (403) 794-4051

County of Newell
City of Brooks