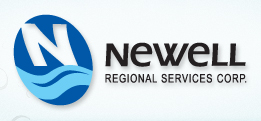 Office Hours: 08:30 a.m.-4:30 p.m. Monday to Friday (403) 794-4000
After Hours Emergency: (403) 633-0706

Overview of the System
The journey, of the water we drink, starts in the mountains of Alberta. Snowmelt and rainfall flows down the eastern slopes of the Rocky Mountains and into the Bow River.
As water flows to the east, it is diverted at the
Bassano Dam
, near the
Town of Bassano
, through the Eastern Irrigation District works and canals and flows into Lake Newell. At Lake Newell, Newell Regional Services Corporation (
NRSC
) has a pumphouse that pumps raw water through a 7 km pipeline to the Brooks Water Treatment Plant.
Once complete in the construction at the new upgraded Water Treatment Plant (2010), water will flow through a membrane filtration system taking out many impurities and pathogens that may cause health problems. Pathogens will come into contact with
Chlorine
, a well known water disinfection chemical to provide safe drinking water. There are other chemicals added which assist in the process such as
Powdered Activated Carbon
. The last step in treatment will be the addition of
Ammonia
. This will assist in the disinfection process as chloramines provide a more stable and long term disinfection. From the Water Treatment Plant, water will be pumped into various water distribution systems and transmission mains within the
County of Newell No. 4
.
This will include the
City of Brooks
, the
Village of Tilley
,
Lake Newell Resort
, the Hamlets of
Rainier
,
Scandia
,
Rolling Hills
and
Patricia
. Water will also flow via transmission main to the
Village of Rosemary
and will be available at the
Village of Duchess
and the Town of Bassano in the future.
Newell Regional Services Corporation
P.O. Box 638,
Brooks, AB, Canada
T1R 1B6

Telephone (403) 794-4000
Fax (403) 794-4051

County of Newell
City of Brooks