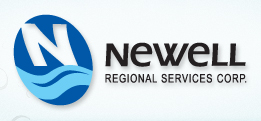 Office Hours: 08:30 a.m.-4:30 p.m. Monday to Friday (403) 794-4000
After Hours Emergency: (403) 633-0706

Bulk Water
Schedule of Bulk Water Rates
Effective February 1, 2017
| | | | |
| --- | --- | --- | --- |
| Location | Rate | Coin | PIN # |
| | | | |
| City of Brooks* | Residential - $2.73/m3 | Yes | Yes |
| | Commercial - $3.64/m3 | Yes | Yes |
| | | | |
| County of Newell* | Residential - $2.73/m3 | | |
| | Commercial - $3.64/m3 | | |
| | | | |
| Rainier | | No | Yes |
| Scandia | | No | Yes |
| Rolling Hills | | No | Yes |
| Patricia | | No | Yes |
| Tilley | | No | Yes |
| | | | |
| Town of Bassano* | Residential - $2.73/m3 | No | Yes |
| | Commercial - $3.64/m3 | No | Yes |
*City of Brooks: residential/domestic rate= $12.42/4.55 m3= $2.73/m3 (2017 By-Law )
*City of Brooks: non-residential/commercial rate= $16.55/4.55 m3= $3.64/m3 (2017 By-Law )
*County of Newell: residential/domestic rate= $12.42/4.55 m3= $2.73/me (2017 By-Law )
*County of Newell: non-residential/commercial rate= = $16.55/4.55 m3= $3.64/m3 (2017 By-Law )
*Town of Bassano: residential/domestic rate= $12.42/4.55 m3=$2.73/m3 (2017 By-Law )
*Town of Bassano: non-residential/commercial rate= $16.55/4.55 m3= $3.64/m3 (2017 By-Law )
How to Apply for a PIN Number
In order for anyone to purchase water from a Truck Fill location you must have an ID number and a PIN number. Please contact Newell Regional Services Corporation (NRSC) for a both an ID and PIN Number to access the Bulk Water Stations (Truck Fill) by calling 403-794-4000. The attached form must be completed before you can access any water bulk or truck fill station. For your own security this form should not be faxed. It can be handed to you or your authorized representative at the office of NRSC. Once completed you will be given an access ID and a PIN Number. Do not give out these numbers to anyone as water use will be billed to you even if the account has been used fraudulently.
Please allow 24 hours for the account information to be processed and sent electronically to each of the stations. You will be able to receive water at any of the truck fill stations once the account has been processed and the data transmitted to the truck fill station.
You will receive a Utility Bill from NRSC that will indicate the amount of water purchased and the water rate.
Truck Fill Stations are located at the Water Treatment Plant in Brooks, Rainier, Scandia, Rolling Hills, Patricia, Tilley and Bassano.
The Truck Fill Station in Duchess is owned by that municipalities and the use is controlled by the municipality. To access the truck fill Duchess, please contact their community office.
Newell Regional Services Corporation
P.O. Box 638,
Brooks, AB, Canada
T1R 1B6

Telephone (403) 794-4000
Fax (403) 794-4051

County of Newell
City of Brooks